Главная » Абстрактное рисование
MORNING FOG | SIMPLE ACRYLIC PAINTING by Dranitsin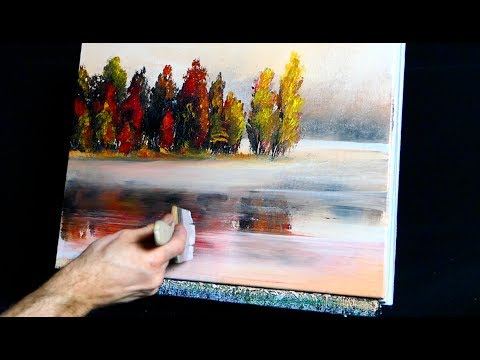 ART SUPPLY for US: http://arteza.com/?a_aid=UC3hCdJZXe9k… ART SUPPLY for EU: https://arteza.co.uk/?a_aid=PeterDran…
* COUPON CODE for ART SUPPLY: SimpleArt
— expires March 31, 2019

MEDIUM: acrylics
THEME: MORNING FOG | SIMPLE ACRYLIC PAINTING by Dranitsin
COLORS: mars black, titanium white, brilliant red, lemon yellow, burnt sienna, raw sienna
TOOLS: 2″ 4″ regular paint brush, 2″ soft blending brush, liner brush
CANVAS: 16×20″ pre-stretched & double primed all cotton canvas; wet the canvas surface and add thin layer of white acrylic paint just before you start creating.

JOIN THIS CHANNEL to enjoy even more art videos by Dranitsin:
https://www.youtube.com/channel/UC3hC…

OTHER LINKS:
Website: http://urartstudio.com (paintings, art lessons, logo designs)
Facebook — https://www.facebook.com/pdranitsin
Instagram — peter.dranitsin
Blogger — https://abstractartoriginal.blogspot….
Pinterest — https://www.pinterest.com/pdranitsin/

MUSIC:
LIGHTSCAPE
https://soundcloud.com/llightscape
https://soundcloud.com/thechillclick
https://www.facebook.com/Lightscape-7…

DISCLAIMER: Peter Dranitsin is affiliated with Arteza.

IMPORTANT NOTE: *** Please be sure to subscribe to stay updated with my latest art videos. Thank you for all of your support!
Пометить материал как неуместный
Оценка информации

Объективность
Актуальность
Полнота
Понятность

Rating: 0.0/10 (0 votes cast)